All rights reserved. Copyright AlifMusic 2006. AlifMusic.com is owned and operated by By Alif Universal Group.

Sign up for our free newsletter



Featured Artists:  

Ali Elsayed  -  Silence des Mosquees  -  Ani  -  Omar Marquis Khan  -  HK Ensemble  -  Jeehan Ali  -  Sulis Cinta Rasul  -  Sayed Muhammed Furqaan  -  Muridiya Brothers  -  Tijani Brothers  - Moroccan Brothers  -  Ahmed Tijani  -  The Dost Quartet

Are you a Muslim singer or a label of Islamic music?

Contact us to be featured on AlifMusic.com and make money!

Keywords: Anasheed - Nasheed - Islamic Music - Muslim Tunes - Digital Download - Sufi Music - New-Age - Spiritual - World Music - Hadrah - Nashide - Naats - Qawali - Salawat - Urban - Pop - Mbalax - Munshid


Beautiful on-going Quranic recitation and Duas.

Listen and meditate upon the Holy Words.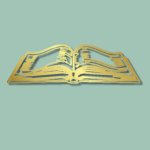 AlifMusic.com allows you to listen to the best nasheed through its streaming radio stations which behave like stand-alone music players.  Simply click on one of the pictures to launch the radio you would like to listen to.

_______________

Please be advised that you cannot download the songs featured on the Alif Radios.  You may however buy them on AlifMusic.com if they are featured on the store.

_______________

This is the official Nasheed station of AlifMusic.com.

It features the biggest stars of the nasheed world.

Behold the power of the Hadrah:

Live and electrifying performances of Sufi followers.

Raw and Uncut.

Peaceful spiritual songs of Islam.

For those who enjoy relaxing sounds.

It's all about Peace.


AlifMusic.com welcomes all anasheed radios.  Here are some of the best ones on the Web.

_______________